Free Week is over, and we want to thank everyone who played from July 10–18! The War Robots: Frontiers community really came out in force together with new Pilots, and we want to highlight our fantastic players and shine a light on the super events that took place.
Play With The Devs
It was great to hang out and play with everyone during our Discord events last week. As well as getting to go head-to-head with you all, we received lots of great feedback about your favourite builds and the additions you'd love to see make it into the game one day (like flying and spider builds). No promises!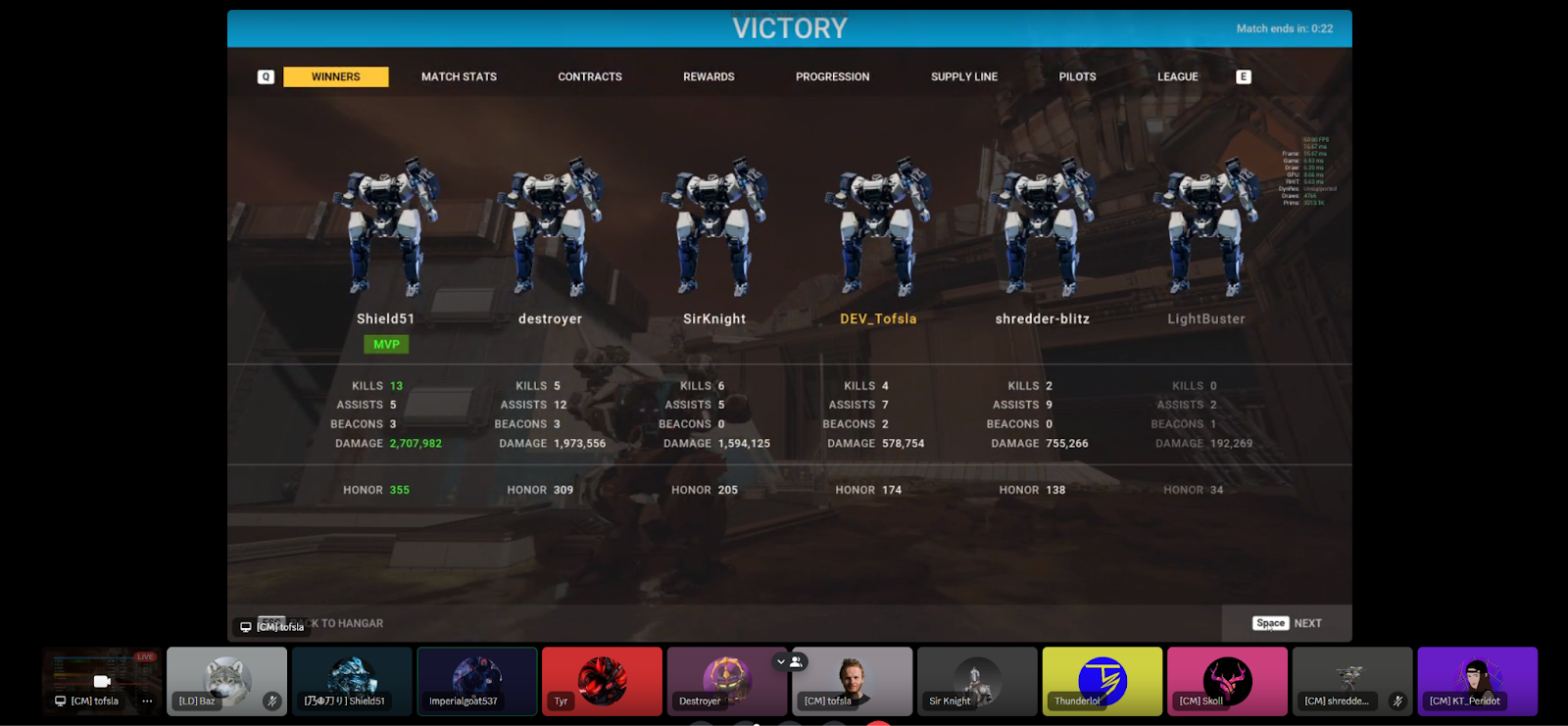 Let's Get Quizzical
Sonic Sleuths: Guess the Weapon Sounds 
You all really proved you play with the sound on! We put your ears to the test and gave away Weapon & Resource Packs during our Discord Quiz Event. 
Through a series of rounds, we found our aurally-talented winners who all took home shiny new Quantums:
Shield51: Aced the quiz with 100% correct answers—they really know their stuff!
==ION== YT: Won twice, but graciously handed their prize to a fellow Pilot.
Evious: Ever wondered how to win? Ask Evious!
Sir Knight: Just like Shield51, Sir Knight perfected the quiz with 100% correct answers!
Ten Ten: Tens, tens, tens across the board for this master of the airwaves!
Cheeto Puffs: Their snack food of choice may be squishy, but their sound-identifying is sharp!
War Robot Frontiers: Build Showdown Contest
You showcased your engineering and tactical skills by crafting unique War Robot builds in our Build Showdown Contest during Free Week, and now we're here to name the champions!
[BGTS] JacEze : This Robot build looks super fun to use, and the presentation is spot-on.
Build code: Er5SP6Ki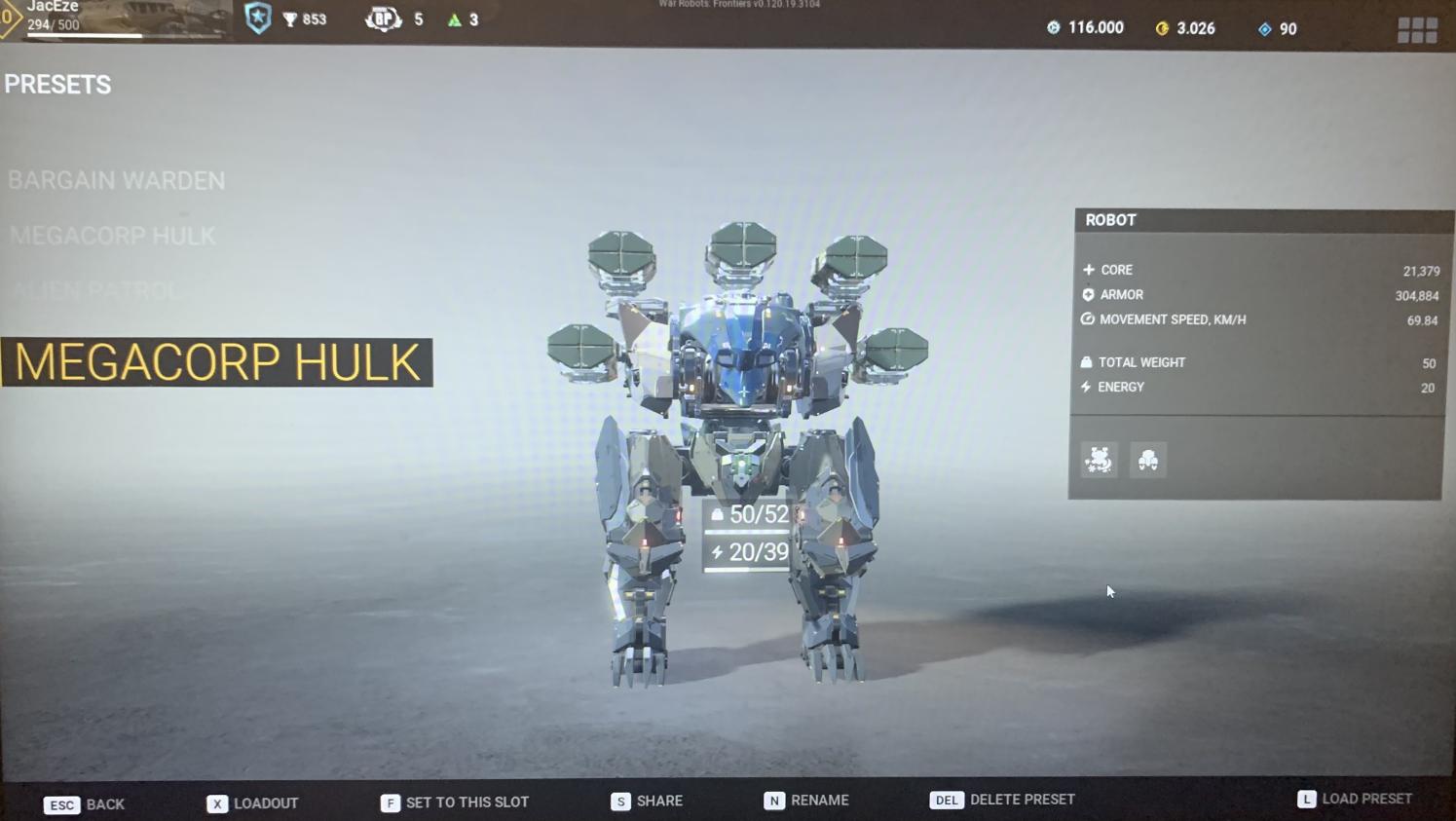 S15: An excellent attempt at rebuilding the classic War Robots bot. Well done.
Build code: RHFVm26p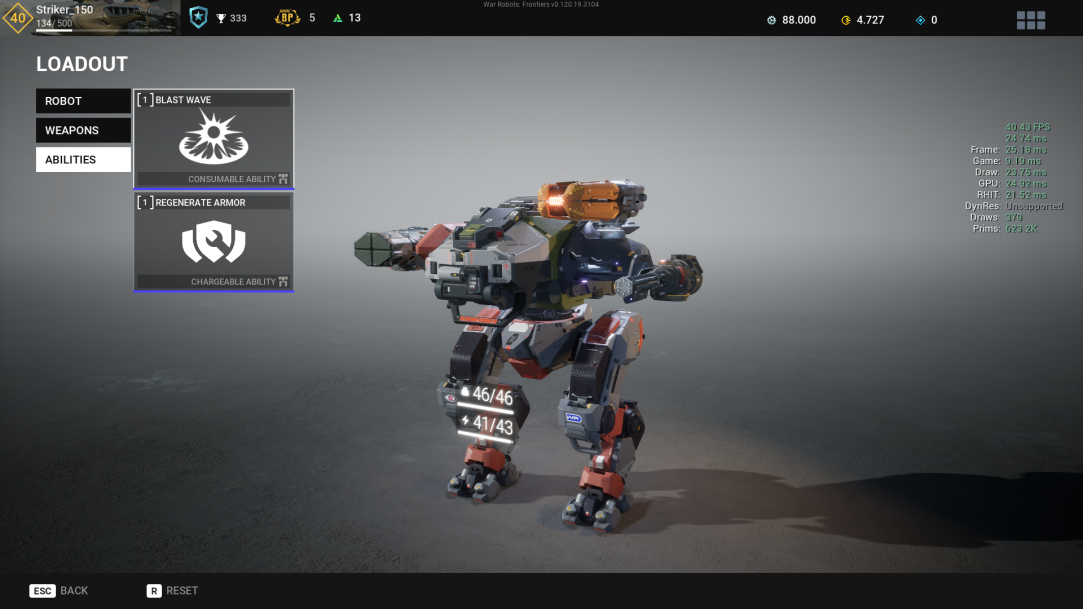 Bonkserker: A creative use of all the available Robot Build parts, even the Shoulders.
Build Code: vXX1CblQ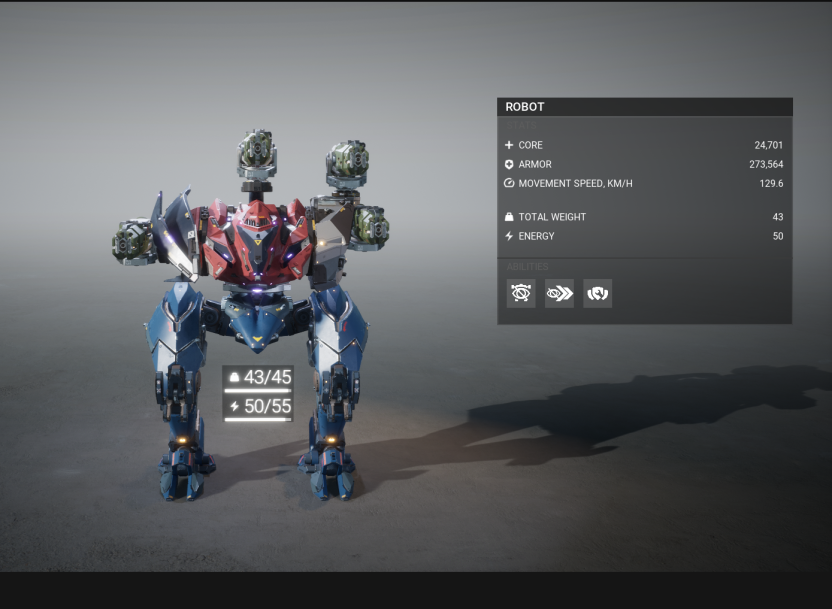 Ten Ten: We love this wide boi build.
Build Code: baxwyRnZ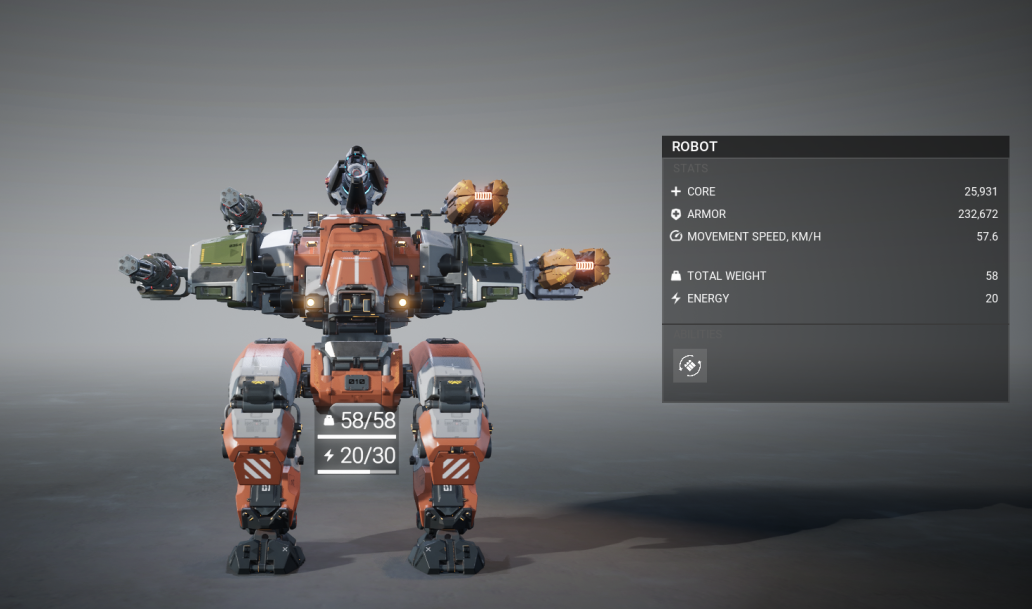 Each winner walks away with their choice of a Weapon or Resource Pack. Congrats to the champs!
Free Week Heroes
What's better than a Free Week of playing War Robots: Frontiers? Prizes for playing, of course! We've been busily gathering stats of the games played from July 10–18, and we have some rewards to give out to our prolific Pilots and their rambunctious Robots.
Prizes
1st Place: 4 x Quantum (lvl 1), 25,000 Credits, 10 Million Alloys, Pioneer Pack (if not already owned)
2nd Place: 4 x Quantum (lvl 1), 20,000 Credits, 5 Million Alloys, Pioneer Pack (if not already owned)
3rd Place: 4 x Quantum (lvl 1), 10,000 Credits, 5 Million Alloys, Pioneer Pack (if not already owned)
Winners 
Say Hello To My Little Friends: Most Titans Activated
1st haleKteraz, 2nd KilloBot, 3rd Leedr
In A League Of Their Own: Most First Places In A Team
1st MotoPsycho, 2nd Made_of_Steele, 3rd VULKAN2
John Wick Wannabes: Most Eliminations During Free Week
1st HECKLINHARRY, 2nd Shield51, 3rd Munki
Thank you once again to everyone who joined us for Free Week, whether you were a veteran or a newbie. We hope to see you out on the Wild Ten again soon!
IMPORTANT: Prizes earned will be retained throughout Early Access, but are subject to progress wipes once War Robots: Frontiers enters Open Beta.
Remember, you can still make your residency in the Wild Ten permanent by grabbing a Pioneer Pack which grants full Early Access to War Robots: Frontiers via wrfrontiers.com and Steam.
Subscribe to the official War Robots: Frontiers newsletter to get more of the latest news like this straight to your inbox, follow the game on Twitter and Facebook, and join the official Discord server. You can also follow War Robots: Frontiers on Steam to get the latest news there.